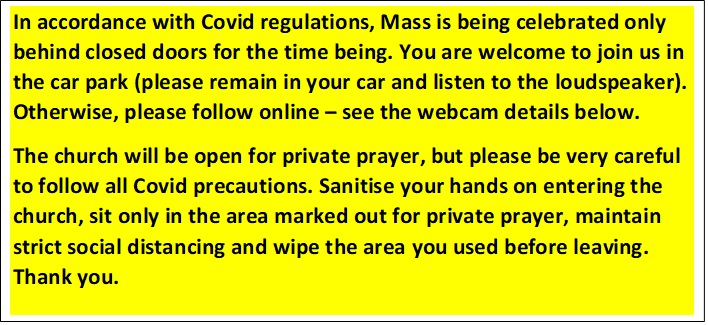 Masses are streamed from RATHDRUM Parish Church webcam (www.churchmedia.tv/camera/rathdrum) at the following times:
Monday-Saturday – 9.00 a.m. (on public holidays, Mass is at 11.00 a.m.)
Saturday evening vigil – 6.00 p.m.
Sunday – 11.30 a.m.
ROSARY – Monday-Saturday – 12.00 midday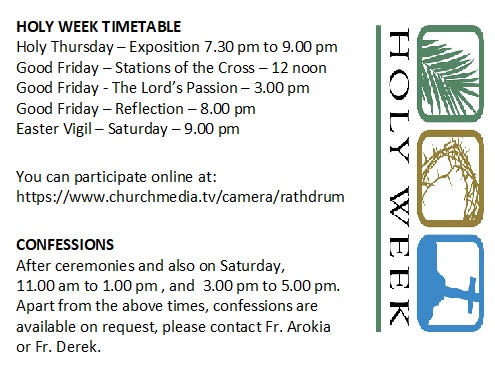 Our parish comprises the Church of Ss. Mary and Michael (Rathdrum), the Chapel of Ease of Ss. Patrick and Killian (Clara Vale), and the Chapel of Ease of St. Columba's (Greenane).
As a Christian Community in Rathdrum, the teachings of Christ are central to our worship and prayer. We seek to live in accordance with God's commandments to love and serve one another, and to support one another in times of joy and sadness.
Whether you are of a long established parish family or have recently joined the community of Rathdrum, we hope this website will provide you with useful information regarding Community and Parish activities.
The three parishes of Rathdrum, Glendalough and Roundwood comprise a "parish cluster" – which is the term used to indicate that several rural parishes are working together. You will see that we sometimes share events and celebrations.
Fr. Derek Doyle