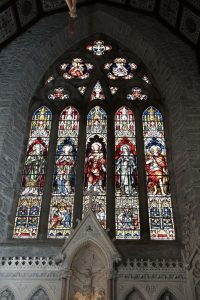 Confirmation is the sacrament by which Catholics receive a special outpouring of the Holy Spirit. Through Confirmation, the Holy Spirit gives them the increased ability to practise their Catholic faith in every aspect of their lives and to witness Christ in every situation.
The sacrament of confirmation:
Roots us more deeply in divine filiation (being children of God)
Unites us more firmly to Christ
Increases the gifts of the Holy Spirit in us
Strengthens our bond with the Church
Associates us more closely to her mission of bearing witness to Christ
Helps us and more strictly obliges us to spread and defend the faith by word and deed
If your child attends a Catholic School in the area, you will receive greater detail as the date of the sacrament approaches. Otherwise, please contact the Parish Office for more information.