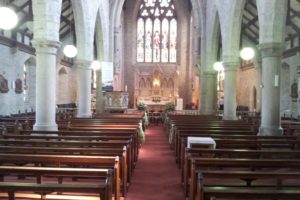 We intend to install a webcam in the parish church in the next few months.
This exciting project means that anyone who is housebound (and has the necessary equipment) can still hear Mass. It also means that people who live abroad or a long way from the parish can still witness a funeral or wedding.
More details to follow soon.